Two weeks ago, Jane Fonda was awarded the prestigious Stanley Kubrick award from BAFTA Los Angeles in recognition of her contributions to the film industry. The 81-year-old actress, however, was on the other side of the country in handcuffs, getting arrested along with several other activists for participating in an organized climate change awareness protest.
"I'm sorry that I'm not there, but as you may have heard, I've been getting arrested," she said in a prerecorded video played at the event. "I decided that I needed to do more, so I moved to D.C. for four months, and I'm trying to heighten the sense of urgency that there needs to be." 
Every Friday for the past three weeks, Fonda has joined a movement called "Fire Drill Fridays"  on the steps of the U.S. Capitol in Washington, D.C. The movement has been protesting the government's inaction against the climate change crisis, and Fonda, as well as other protestors, have been arrested for unlawful assembly. Fonda has still pledged to keep protesting every Friday for the rest of the year.
Known as much for her activism as for her film career, Fonda is no stranger to protests or arrests. During the 1960s and 70s, she was surveilled by the National Security Agency due to her support of and fundraising for the Black Panthers. In 1970, she was arrested under suspicion of drug trafficking at Cleveland Hopkins International Airport, though later released and had charges dropped when discovering the alleged substances were actually vitamin pills. 
Fonda said she was most recently inspired to return to civil disobedience by teenage climate emergency protester Greta Thunberg. For Fire Drill Fridays, Fonda and other protesters, including scientists, movement leaders, experts, activists, Indigenous leaders, community members, and youth, pick a topic every week to raise awareness about. Last week, the focus was on how climate change affects women. 
"While the climate crisis threatens everyone, it especially impacts vulnerable populations, including women and girls," reads the website. "Often, women and girls are the last to be rescued, and the last to be given crucial resources like food and water. They overwhelmingly face greater health and safety risks as water and sanitation systems become compromised as well."
This week's Fire Drill Friday will focus on how climate change incentivizes wars by triggering mass migrations and ecological disasters.
Many celebrities have joined Fonda in this movement, including Hollywood actor/producer Sam Waterson, who is also her co-star on Netflix comedy series Grace & Frankie, and actor Ted Danson. Both were arrested with Fonda in the past month.
"I will be on the Capitol every Friday, rain or shine, inspired and emboldened by the incredible movement our youth have created," Fonda wrote on the website. "I can no longer stand by and let our elected officials ignore – and even worse – empower – the industries that are destroying our planet for profit. We can not continue to stand for this."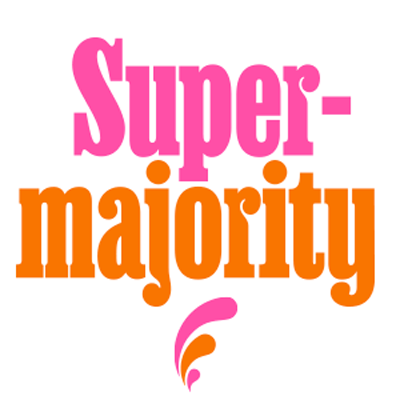 This article is brought to you through a nonprofit, newsroom partnership with our friends at Supermajority News.