A 10-year-old boy, Zhang Yangzhe, found a 66-million-year-old dinosaur egg while playing near a lake in Héyuán China—a region that's become known for its high number of fascinating dinosaur discoveries in recent years.
Héyuán is located in the province of Guangdong where the boy was playing near the Dong river.
At first Yangzhe thought he dug up a peculiar stone, and after he showed his mom, she alerted the proper authorities. He told local media that he learned a lot about fossils and dinosaurs in books and in the cultural corridor of the school reports Ladbible. Upon further excavations, officials found 10 more fossilized eggs in the area.
According to Ladbible "he was trying to find something that could crack open walnuts." The boy has always been fascinated by dinosaurs, so finding the beginnings of what was a dinosaur nest while digging through the soil was an exciting discovery.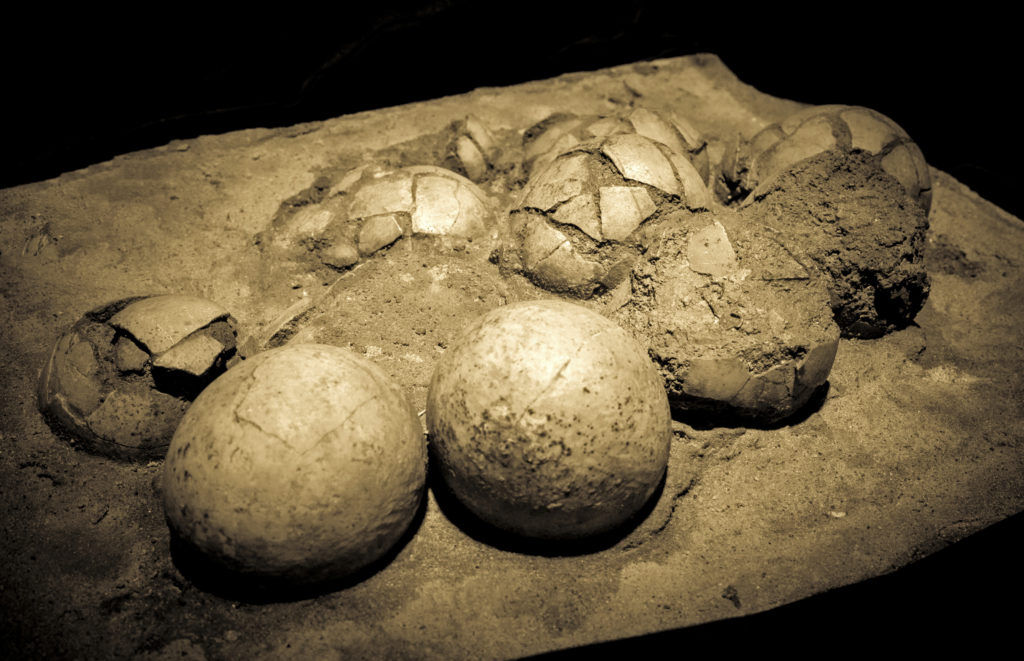 Experts confirmed that the eggs belonged to a dinosaur from the Cretaceous period. Those particular creatures were among the last to roam the Earth before the dinosaurs became extinct.
Researchers are still working to nail down the exact species of dinosaur so that it can be used as a resource for additional findings.
See Ancient Origins for more on this amazing story.