Walt Disney created a distinct style of animation in 1927 when he first introduced the world to Oswald the Lucky Rabbit, a decade before Mickey Mouse made his debut. Today, anthropomorphic attributes — non-human entities like animals with human-like features are ubiquitous across the animation landscape.

Dutch artist Isa Bredt, decided to use Walt's signature style to grant a wish of what we imagine would most pet owners', and "Disneyfied" their pets. She first started doing it for free, asking for submissions on Reddit, but got so good she was able to turn it into a business.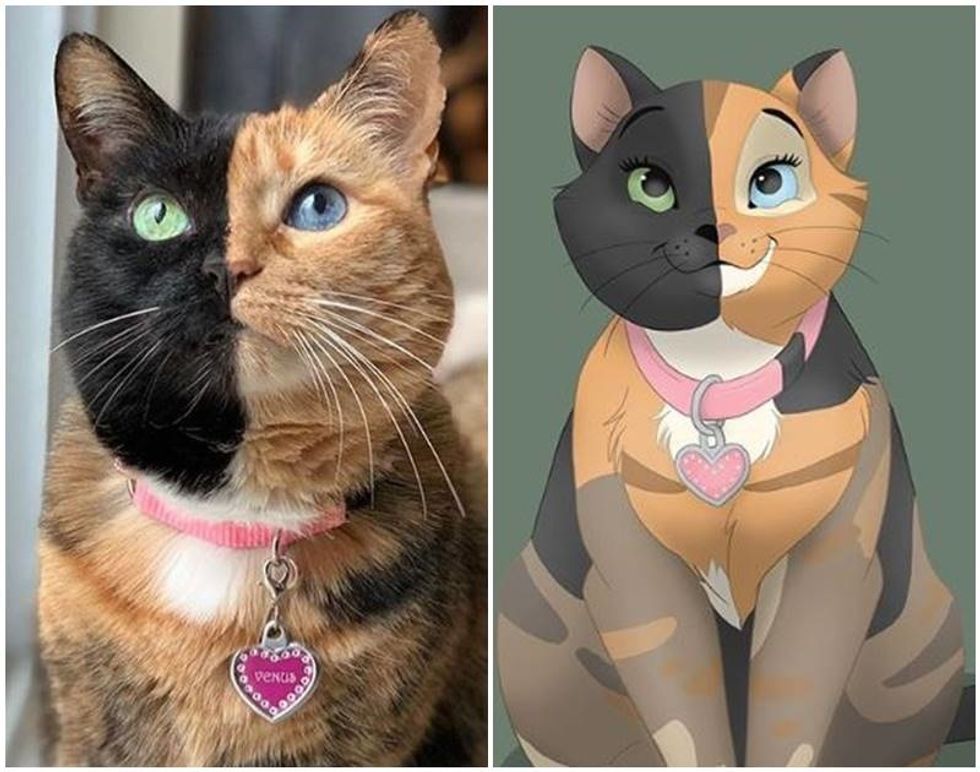 Bredt draws inspiration from classic Disney films. While her favorite is The Lion King, she's a big fan of Lady and the Tramp,101 Dalmatians, and The Aristocats.
Now, she does commision work via Patreon if you want her to transform your pet into a Disney animation character.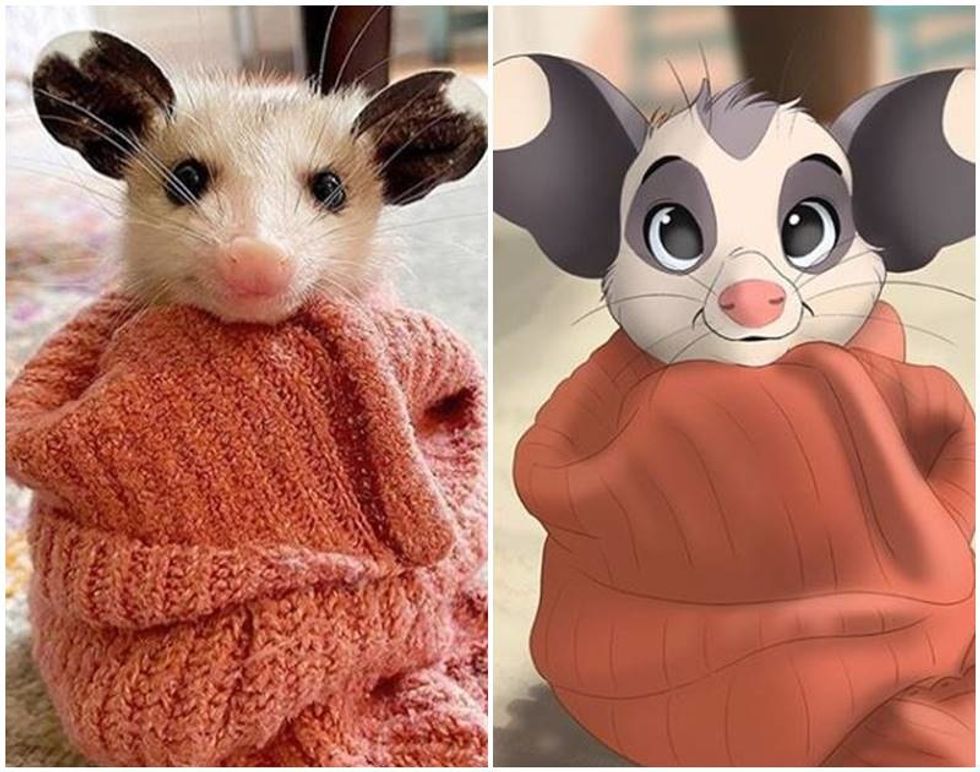 Isa enjoyed doing these transformations so much, that she left her summer job in the food industry to continue pursuing her art!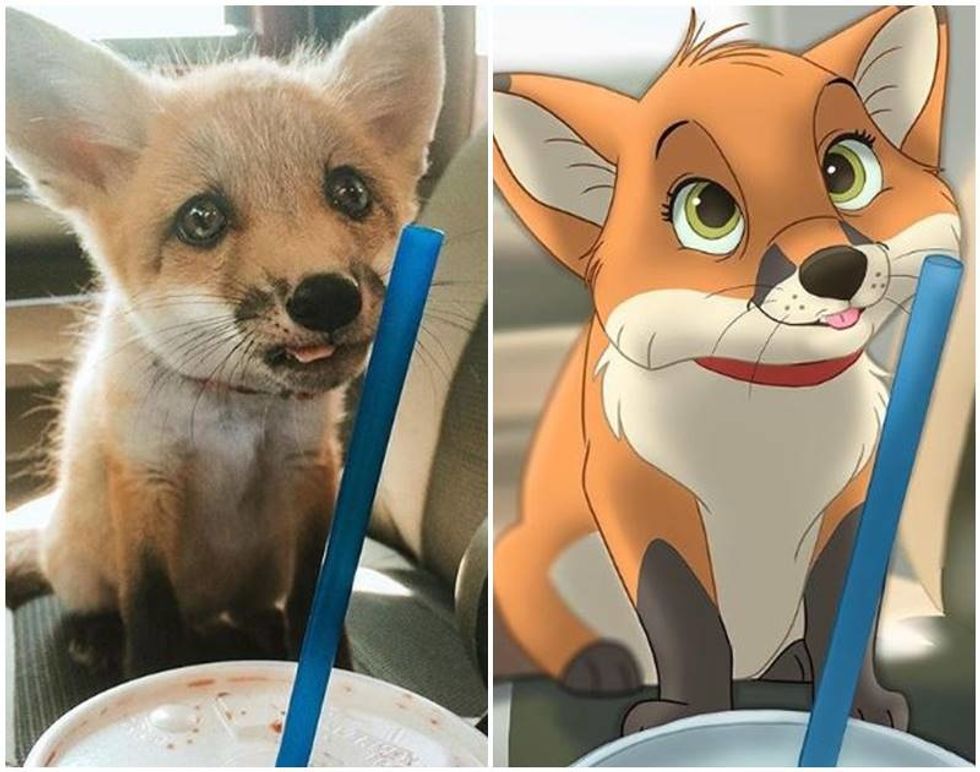 You can check out more of her work on Upworthy, or follow Isa Bredt on Instagram at @pet_disneyfication to order a custom piece of your own!