As human behavior and history suggest, there will be a pandemic surge in the upcoming fall and winter months. If predictions are correct, this surge will coincide with the flu season. To prepare our families for what's to come, experts are recommending a two-week food supply if possible. However, stocking up your pantry requires strategy. This handy guide can help.
Essentials
It is recommended to stockpile food and water for all emergencies. THREE days' amount of food is the minimum, but two weeks should be the target. However, two weeks of food is A LOT. Additionally, storage space and cash on hand should be considered as well.
Tip: Starting with three days is more manageable when building your emergency pantry.
Even if you are not worried or affected by the risk, stocking up now also means fewer crowds (thus contamination risks) in grocery stores and pharmacies later this season.
Easy Start
Immediately edible canned goods that are generally small and thrifty are great items to stock (and a can opener). Some recommended canned goods include:
Beans
Tomatoes
Tomato sauce/paste
Pumpkin or squash puree
Soups and broths
Tinned meats and fish
Other shelf-stable goods are also suggested. A few examples include: crackers, nut butters, dried fruits, cereal, protein bars, and granola bars. Stocking up on cooking oils and basic seasonings (salt/pepper) will pay off.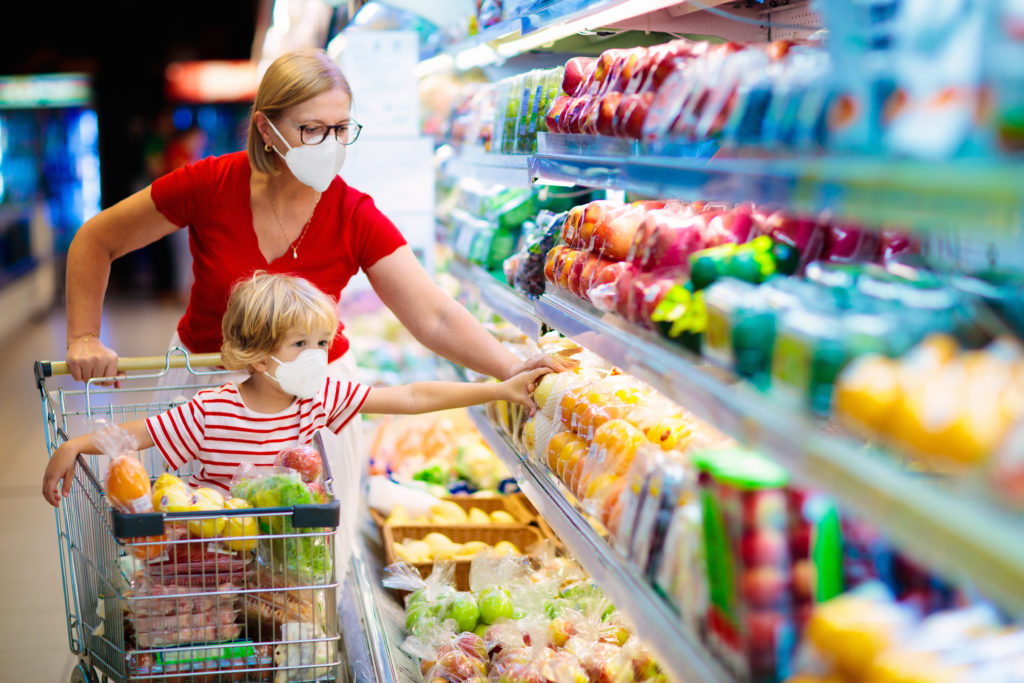 Frozen aisle goods should include:
VEGGIES
Spinach / Kale
Peas
Corn
Fava beans
FRUITS
Berries
Mango
Pineapple (for vitamin C)
PROTEIN
Fish fillets or shrimp
Freezer meats
Tofu
If there is storage space: pasta, dried beans/grains (rice, oats, quinoa, farro, etc), nuts, hot cereal, coffee, and tea. For liquids, sports drinks and Pedialyte would be useful in case someone falls sick. Other non-essentials include jarred salsa, tortilla/pita chips, pickled preserves, bouillon, and even chocolate (we need treats too).
For distractibakers: flour, sugar, yeast, baking powder, baking soda, and shelf-stable milk.
Tip: keep a 30-day supply of medicines and prescriptions. A supply of hand and dish soap will help with the first line of defense—handwashing.
Store Strategy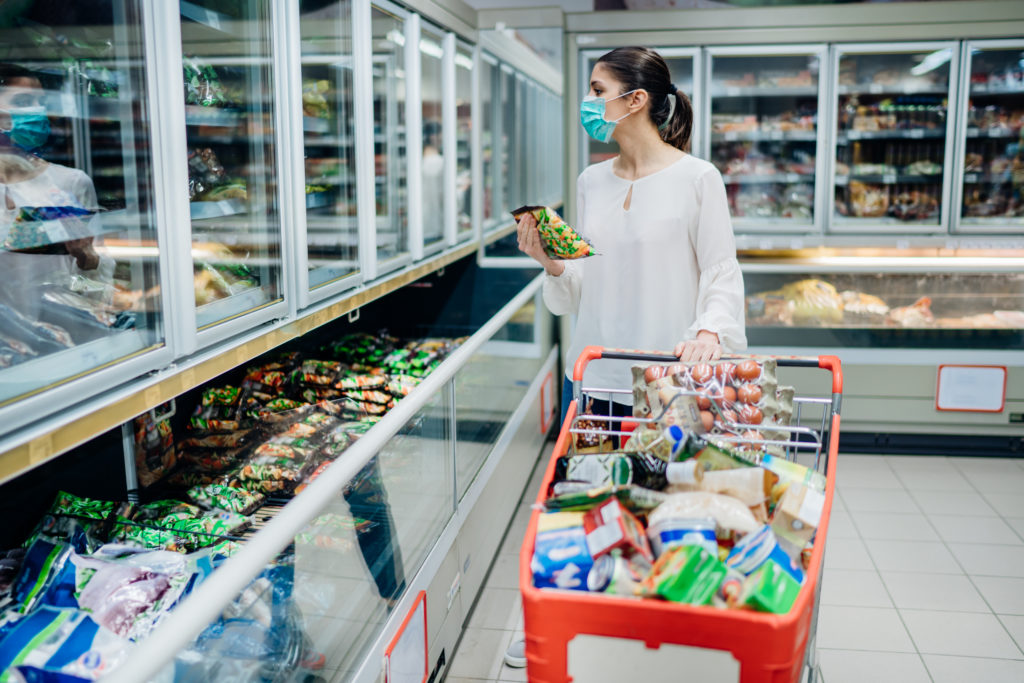 Don't buy all the random items you can stuff in your cart. When shopping, there are a few things to keep in mind:
How will this food be eaten?
Is there nutritional variety?
Tip: Make a list of simple recipes you can follow.
Food Already At Home?
Eat that food first, specifically perishables. These are your fruits and vegetables, meats, dairy, and bread.
Extending Shelf Life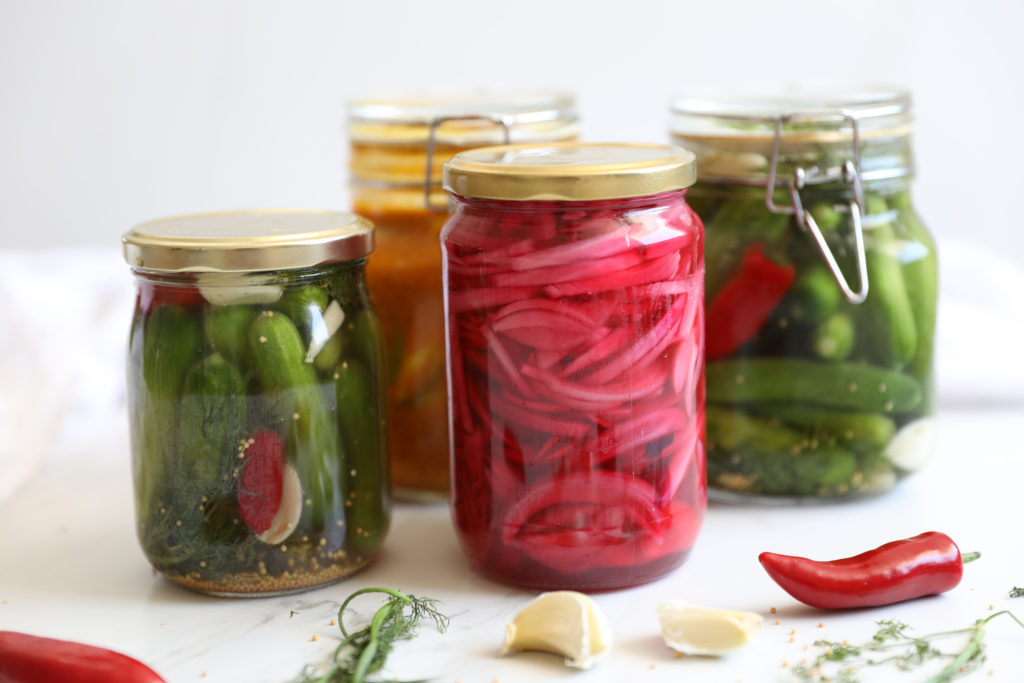 For herbs, make a green sauce or butter! Breads can be cut and frozen. Veggies can be brined or sauteed and thrown into a scramble.
Now What?
After eating all your current perishables, you can dig into your pandemic pantry stock in case of emergency. Happy shopping!
Check out Epicurious for more expert food advice.