(HuffPost)
In 2020, it feels like nothing can shock us anymore. Homes have turned into kindergarten classrooms, a rapper is running for president (sort of), and there is a young boy out there named X Æ A-Xii. The city of Evansville, Indiana is no exception to this "new normal" we're living in. The state's newest TV reporter wears fluffy fur and her on-camera personality has everyone purring—er, talking.
Ladies and Gentlemen, Meet Betty the Weathercat: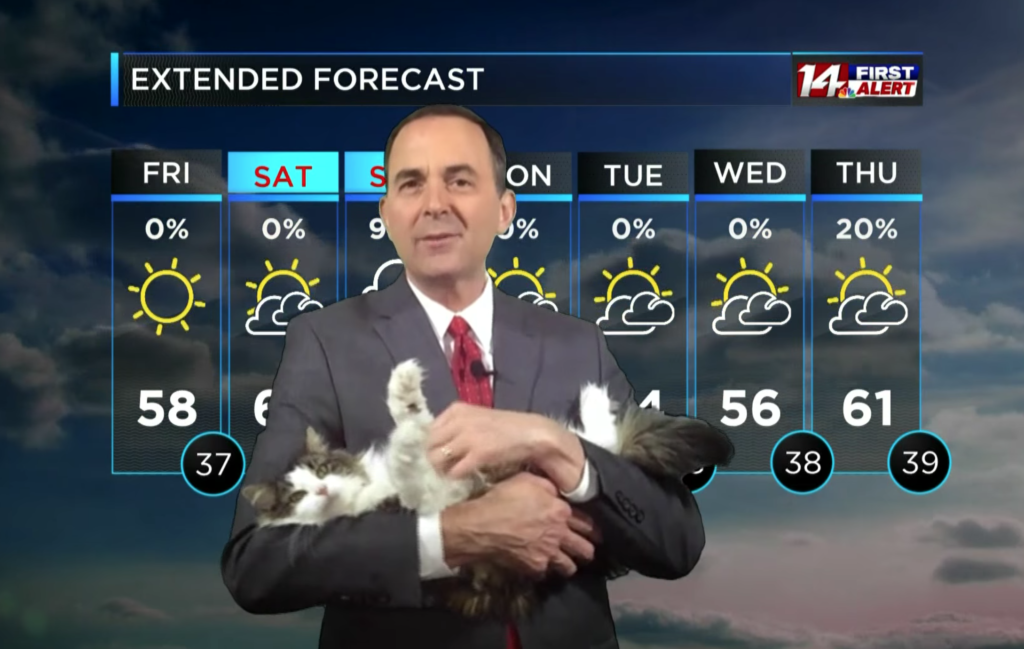 Betty's human is meteorologist Jeff Lyons, who works at NBC affiliate 14 News. After Jeff began broadcasting from home amid the COVID-19 pandemic, his furry, four-legged friend started making TV appearances and the internet fell in love. To no surprise, Betty the weathercat went viral.
"I have heard from so many people," Lyons explained in one of his forecasts. "Betty has been seen in just about every state across the country."
Betty has even been seen all over the world, in countries like Spain and Australia.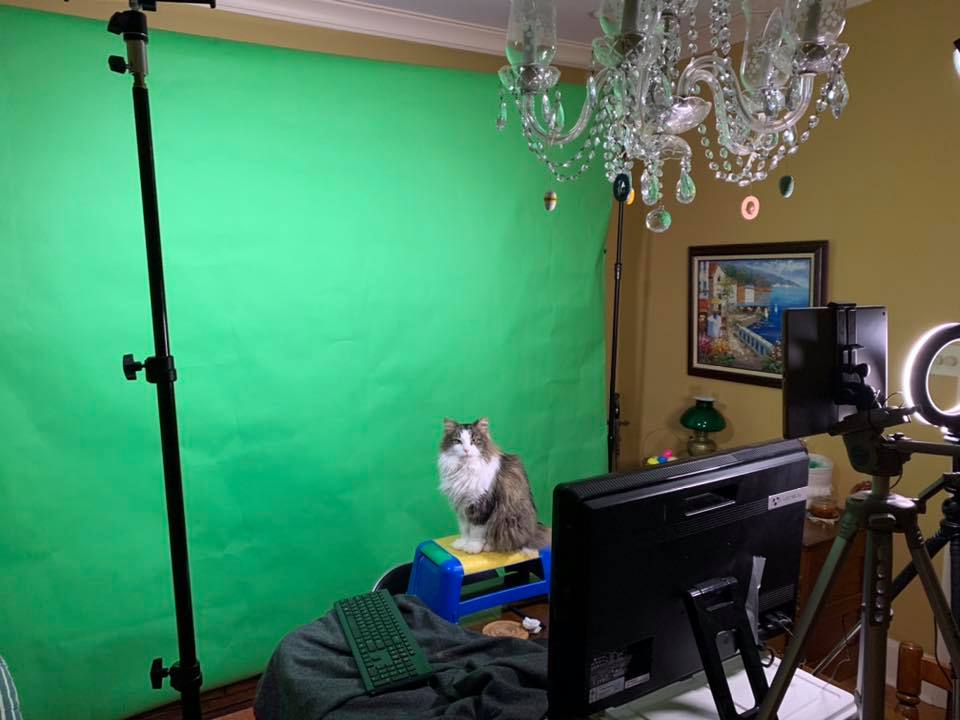 The Indiana weatherman doesn't seem too bitter about his cat showing him up on-air, though.
"You're tuning in to watch the cat, I realize that," he said in one segment. "But it's going to be cold tonight."
Working from home seems to have its perks, at least if you're a meteorologist. We highly encourage all news stations to take notes—the people want to see your pets! And to Betty: you're doing amazing.
To see more Betty antics, read the original story over on Huffington Post.