Vermont senator and former presidential candidate, Bernie Sanders, became a social media star after a photo of him went absolutely viral to the highest degree. The date was January 20th. The occasion? The inauguration of President Joe Biden.
The 79-year-old Sanders was obviously dressed to stay warm with knitted mittens and his famous big coat. He might have looked grumpy in the photo, but the hurricane of memes that surfaced since then left Sanders amused by the phenomenon.
The fun didn't end at memes, though. People are starting to get even more creative, using his image to create food, art, toys, and of course MITTENS. In fact, the mittens Sanders wore were made by a teacher, Jen Ellis, who gave them to him more than two years ago while he was on the campaign trail.
"The fact that these mittens, which were made from recycled and repurposed materials, made it to the national stage is really a shoutout to Vermont. I'm really proud that he took them to D.C. and that he was there for this historic moment," said Ellis.
It's clear that Bernie Sanders has won the internet, but the meme is having some real-world effects: for one thing, someone created a website that generates images of Sanders in any location. Over 10 million memes were generated by the site and it got so much traffic that it ultimately had to shut down. Plus, Twitter user @mihow took to the streets in D.C. with a cardboard cutout allowing people to take photos with it. Someone even photoshopped Sanders into a vintage photograph and hung it on the wall in a Cracker Barrel!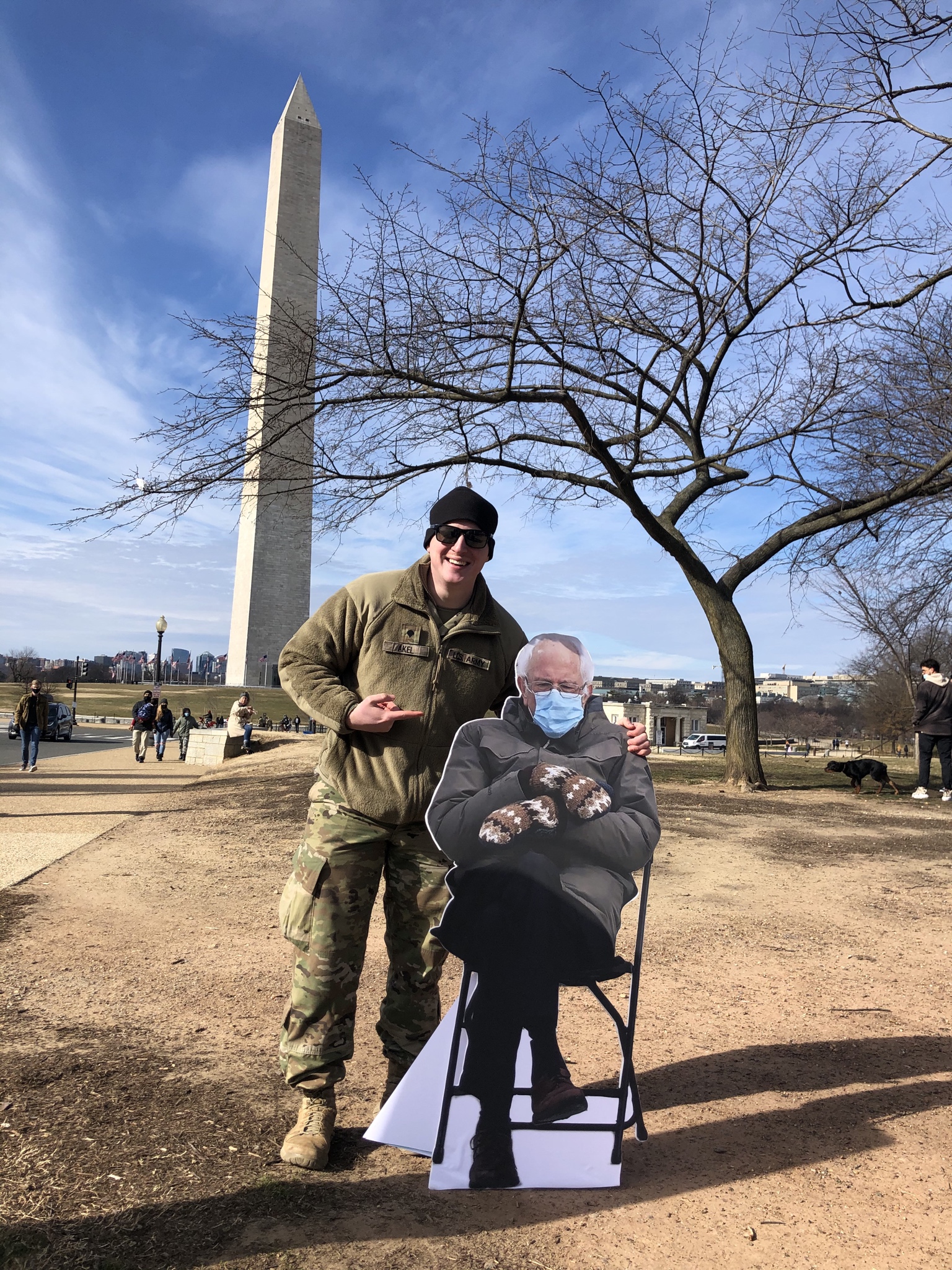 Sanders himself is using the opportunity to make money for charities like Meals on Wheels.
"Not only are we having fun," the 79-year-old told CNN's State of the Union, "what we're doing here in Vermont, is we're going to be selling around the country sweatshirts and T-shirts and all of the money that's going to be raised, which I expect will be a couple of million dollars, will be going to programs like Meals on Wheels that feed low-income senior citizens."