Desperate times call for desperate measures. Case in point: the strange venues being transformed into mega-vaccination sites as the U.S. accelerates its vaccine efforts.
These venue choices may be surprising, but many fulfill necessary requirements such as the ability to accommodate lots of people, enough space to comply with social-distancing requirements, the layout to offer one-way traffic, and is easily accessible.
1. Sports Stadiums
Miss going to a game? Well, big cities are taking advantage of the size of sports stadiums by turning them into drive-thru vaccination sites. Stadiums being transformed so far include New York Mets' Citi Field, New England Patriots' Gillette Stadium, Dodgers Stadium in LA, Hard Rock Stadium in Miami, Houston Astros' Minute Maid Park, San Diego Padres' Petco Park, and Arizona Cardinals' State Farm Stadium.
2. Disneyland Parking Lot
From the happiest place on earth to the safest place in SoCal: Disneyland's parking lot is officially becoming a vaccine super-site. Why? Because it has the capacity to vaccinate 3,000 people per day.
3. A Kentucky Walgreens
Some of the first people in the general public to receive the vaccine were shoppers at Walgreens locations in Louisville and Lexington, Kentucky. On Christmas Eve, last-minute shoppers were able to get a shot after Walgreens accidentally received an oversupply of the vaccine meant for a long-term care facility. However; this was only an isolated incident since Kentucky is still in the initial phases of the vaccine rollout.
4. A Movie Theater in North Carolina
Yes, your local movie theater is still operational–as a vaccine site. At a cinema in North Carolina, patients get their medical forms at the box office, get their shot in the lobby, and then wait in the theaters to ensure they're not having adverse reactions.  
5. A New York Ice Rink
Because of its large floor plan, high ceilings, and ventilation, the SUNY Broome Ice Center is the next large-scale site for vaccinations.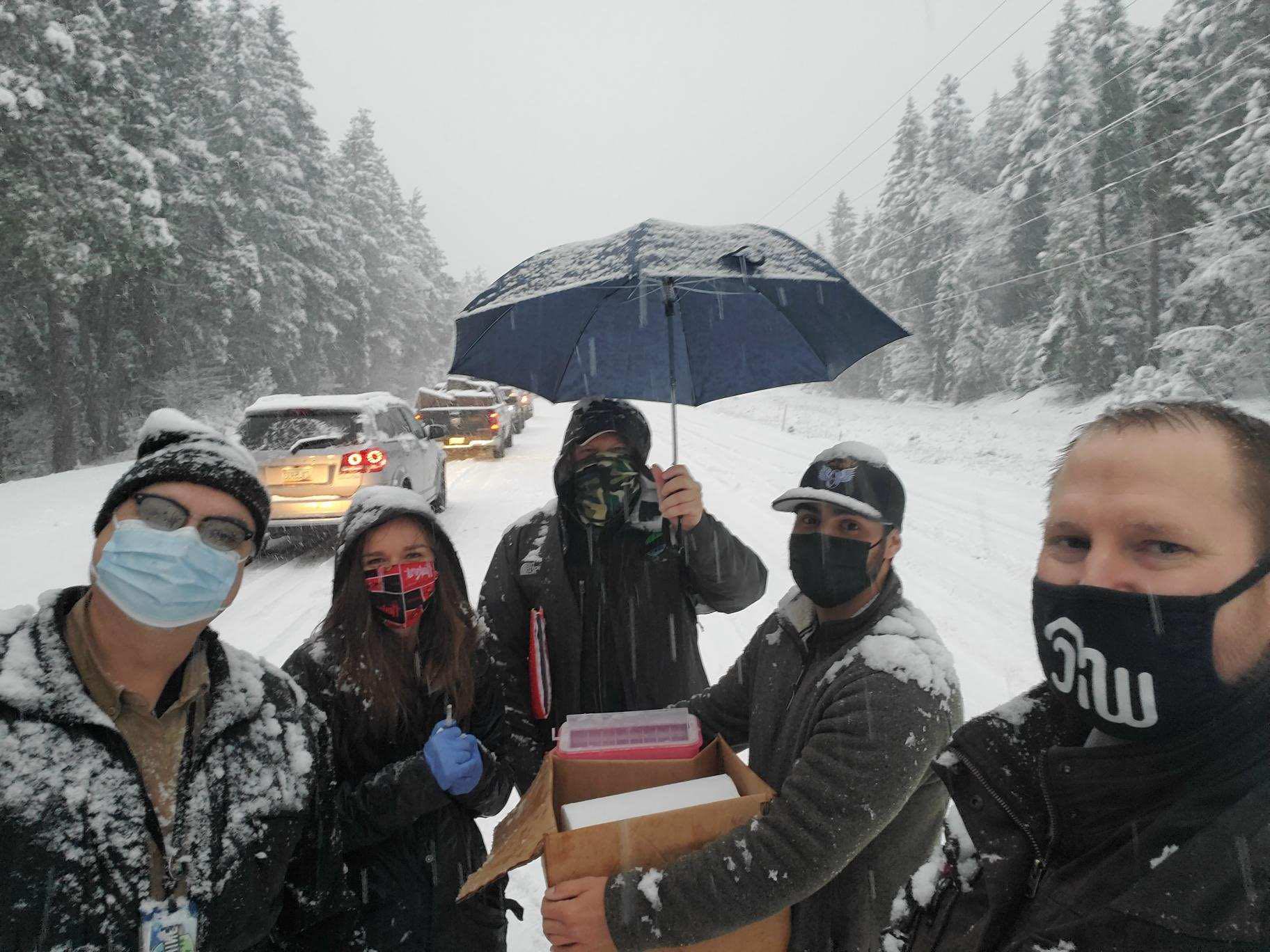 6. A Snowy Highway
A group of Josephine County, Oregon officials had six vaccine doses left after a vaccine event but got stuck on a snowy highway after an accident blocked the road. The vaccines only had a few hours left in their shelf life, so what did the public health officials do? They knocked on car doors to offer the vaccine, of course!
Provided that each state and county government is able to supply the vaccines, these venues may increase the number of Americans who are able to get the vaccine. Many ciities hope that we can eventually vaccinate at least 1,000 people a day through these sites.
We'll see you at the movies!