There's reason for immigrants to celebrate Biden's arrival: Alejandro Mayorkas is now sworn in as the first immigrant secretary of Homeland Security, but in addition to immigrant representation, the Biden Administration is pursuing further actions to undo Trump-era immigration policies.
Here's a quick breakdown of what these actions will mean for immigrants:
What about reuniting families?
There was a global outcry stemming from the Trump policy of intentionally separating immigrants who crossed the border from their parents, leading to over 5,000 families separated.
But, Biden is announcing an interagency task force to identify the children separated and "make recommendations" as to how the families will be reunited. There are still some concerns on whether Biden will keep a Trump policy that immediately removes immigrants citing COVID-19, and that Border Patrol agents will continue to separate families using the policy.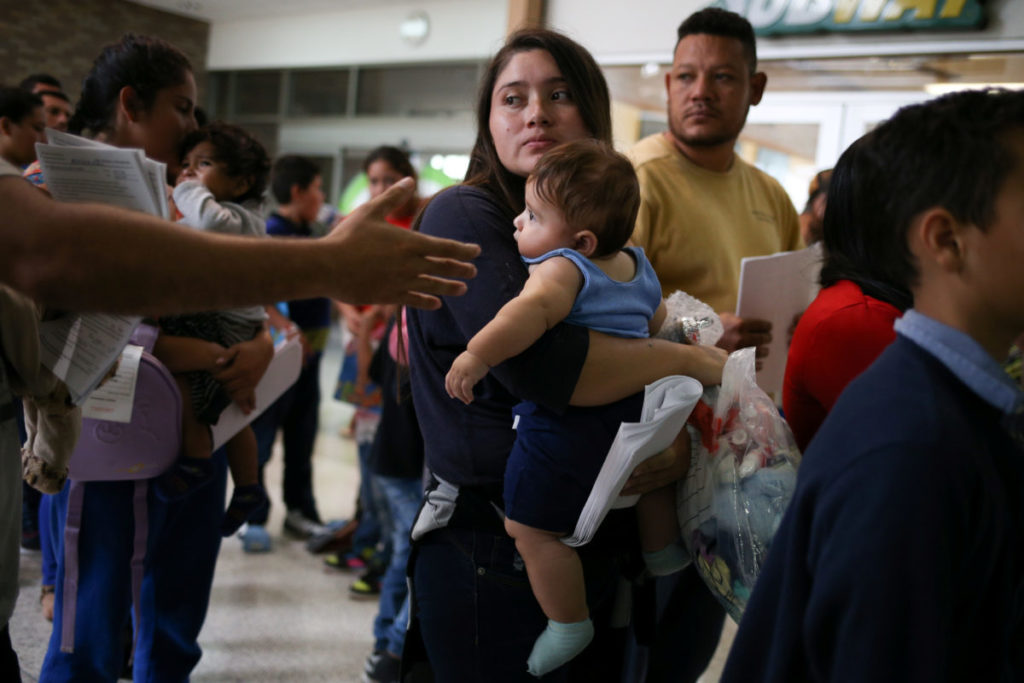 What's happening with H-1B?
H-1B visa holders are immigrants who are granted a work visa thanks to specialized skills. Trump had initially removed the right to work for spouses of H-1B holders, banning over 100,000 foreign workers from earning a living. Recently, a White House regulatory agenda announced that the plan has been cancelled.
However, there is still a "nonimmigrant visa ban" implemented by Trump that's supposed to last until March 31, 2021. The presidential proclamation essentially suspended entry to the country for foreign nationals on H-1B and certain other nonimmigrant visas, and it's unclear whether the Biden administration will revoke it.
Is MPP still around?
MPP, also known as the "Remain in Mexico" policy, was a Trump-era policy that forced 25,000 asylum-seekers to remain in Mexico while waiting for their case in US courts. The Biden administration is planning to end the policy by slowly allowing some to enter the US at three points of entry.
How about asylum-seekers?
The Biden administration is planning to restore the "refugee cap," or the number of refugees resettled in the US (Trump reduced the cap to its lowest point since 1980). He's also ordered a review of policies that create barriers for asylum-seekers, like the MPP, adjudication of domestic violence and gang-based asylum claims, expedited removal, and more.
While asylum seekers currently at the border were hoping for an actual process that will let them enter the country, the Biden Administration has only started developing procedures.
These reforms are part of the Biden Administration's roll-out of bold legislative packages and policies, such as a new bill giving pathways to citizenship to the 11 million undocumented immigrants in the country. However, since there are still gaps in reversing Trump-era policies, immigration activists are keeping an eye on further developments.