You can admit it — living nearly a year with the ever-changing Covid-19 pandemic has led to some seriously extreme boredom.
Between doomscrolling, weeks-long bouts of anxiety, and the stress of figuring out what to do on the holidays, many of us have been seeking any and every entertainment outlet to disappear into for a while.
Luckily, ProgressPop feels your pain — and have recommendations on what to stream and read while you wait until it's your turn to get the vaccine.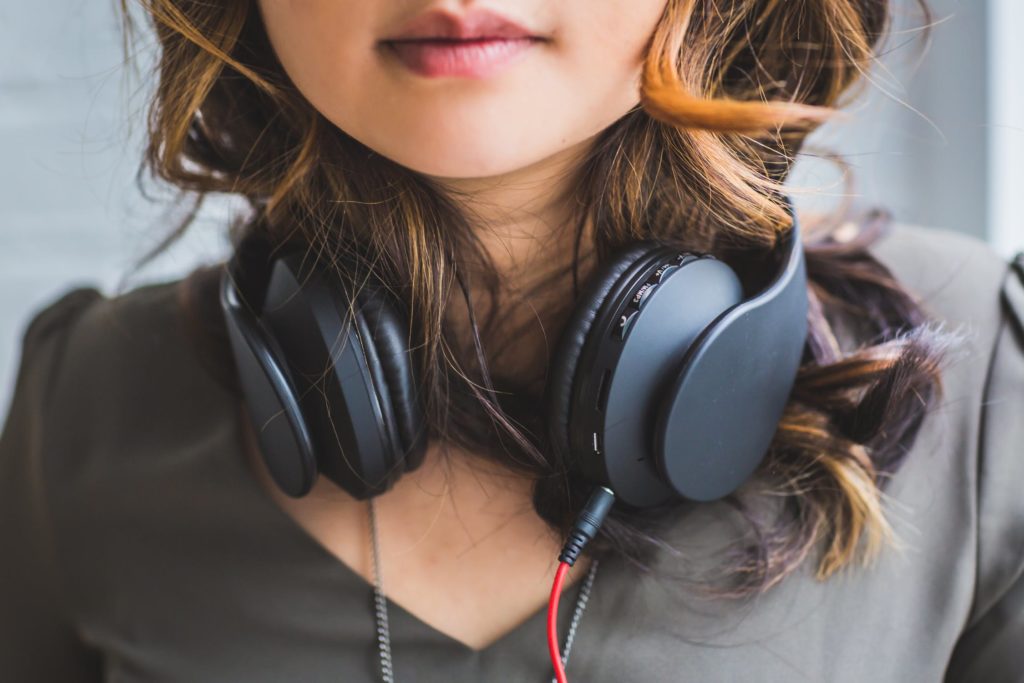 Experimenter Ray Aguilera's TV picks:
As we begin what feels like month #437 of social distancing, finding new things to watch on Netflix is challenging. But Lupin and Broadchurch have both caught my eye. Lupin is a slick French heist tale that's fun to watch, while Broadchurch's central murder mystery is a bit darker—and has three seasons to binge on.
Editor Nayeli Pelayo's movie pick:
At first, $20 seems a little steep to rent this streaming movie, considering it's more than the cost of a movie ticket; but, if there are at least two of you, it evens out. Either way, you won't regret spending your Jackson note on "Promising Young Woman" because, even post #Metoo, it puts the spotlight on modern day "nice guys" who feel entitled to women's bodies or look the other way instead of taking a stand for what's right. Watching this is almost as satisfying as punching these not-so-nice guys in the face.
Experimenter Noor Al-Sibai's book picks:
Like millions of other people, it's taken the isolation and fear of a global pandemic to get me to start reading books again. As a kid, I learned to speedread and never looked back, downing entire books in days. When I was a teen (and before I knew JK Rowling was extremely problematic and transphobic), I even read one of the last Harry Potter books in just under 24 hours after standing in line at midnight to get it.
Like so many other people, I let life and social media get in the way of me enjoying books after college. In "the before times," I'd read one or two books a year, if I was lucky.
All that changed this summer when everyone began reading James Baldwin and Toni Morrison en masse as part of an effort to read more Black writers. I first read "The Bluest Eye," and then "Giovanni's Room," and without realizing it, I found myself in love with books again.
In the fall, I decided to buy myself a Kindle — one of the best purchases I've ever made, as it mimics the feel of reading on your phone and tricks your brain into letting you read a book that way. Since getting the Kindle, I've read almost 20 books and have most recently been blown away by Torrey Peters' "Detransition, Baby," a thoroughly modern love story about a trans woman, her ex, and his new girlfriend considering to all have a baby together. That book, and Ralph Ellison's "Invisible Man," have since become two of my favorites — books that devastated me, moved me to tears, and changed my life.
Charlie's Podcast Pick.
I secretly and not so secretly have always wanted to start a podcast that would deal with climate change and environmental issues, but what always held me back was the fact that talking about climate change is simply a huge buzzkill, there's nothing to ruin your day like remembering that humanity is in an existential crisis. I'd found myself avoiding the topic in general. Enter Gimlet's new Podcast How To Save A Planet. This show, hosted by Gimlet founder Alex Blumberg & scientist Dr. Ayana Elizabeth Johnson was exactly what I had been looking for, a way to have real conversations about climate change by looking at the people who are working on solutions right now. In true Gimlet fashion this podcast is full of great host banter, captivating interviews, stories, and is genuinely fun to listen to. By making this podcast they've made me see that it's possible to look into the eyes of the problem without turning to stone. Can't wait for the next episode!
Experimenter Andrew David Stewart's Pick:
I've binge watched a ton of Netflix in the past year. I watched The Queen's Gambit in one sitting, and thoroughly enjoyed how much interest it brought to the game of Chess, but my favorites have come from the foreign scene. Ares, a Dutch series, follows a young woman who becomes entrenched in a lavish secret society, only to find out that the commitment to this group is horrifically more complicated than your everyday college social group. I'm not much of a horror fanatic, but this show created a pleasant gap with thriller and drama that kept me wanting to see more without giving me terrible nightmares.