In recent years, as the tearing down of Confederate monuments brought America's racist pastback to the forefront America's racist past, there's been a huge drive not just to build more monuments to Black people in the United States, but also to recognize and celebrate those that already exist.
Though there should be more, there's still a good amount of amazing and important Black history monuments around the country. Here's some of our faves.
Mary McLeod Bethune in Lincoln Park, Washington, DC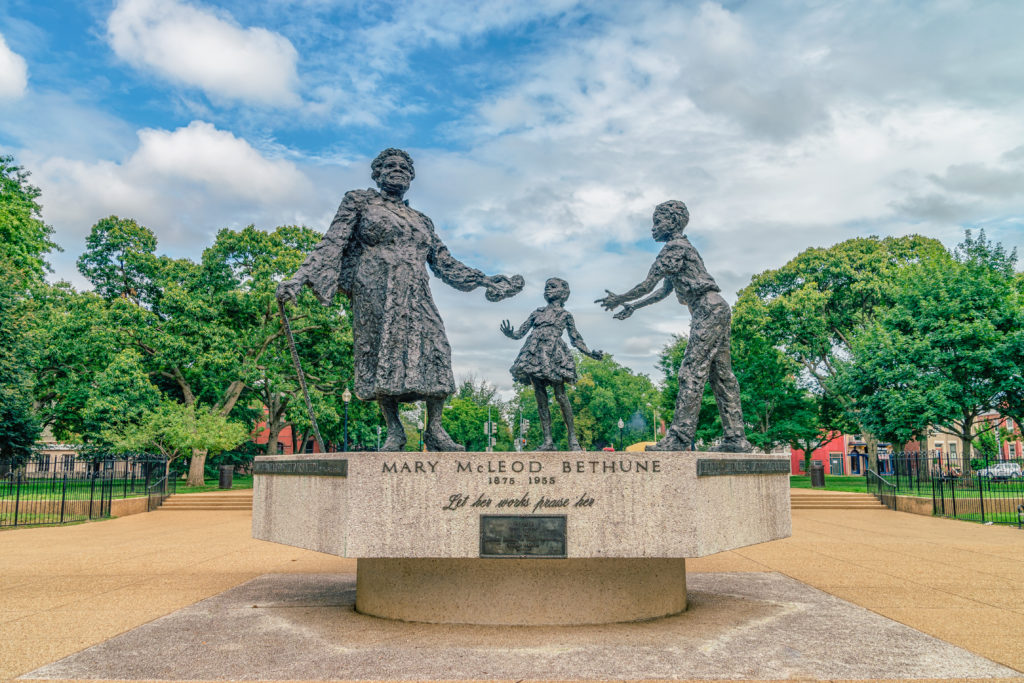 The child of former slaves, Mary Mcleod Bethune was born in South Carolina just after the Civil War ended. After attending seminary during the short-lived Reconstruction Era, Bethune became an educator and pioneering activist, eventually becoming friends with Eleanor Roosevelt and being appointed to a high-ranking race relations role in the administration of President Franklin Delano Roosevelt.
After working in government, Bethune went on to become a vice president of the National Association for the Advancement of Colored Peoples (NAACP) for the rest of her life, was the only American person of color in the inaugural conference of the United Nations in 1945, and was instrumental in creating education opportunities for Black Americans.
Her statue at D.C.'s Lincoln Park, in Washington's southeast quadrant, was the first statue to be built commemorating the life of a Black woman in a public park in the district.
Freedom Riders National Monument in Anniston, Alabama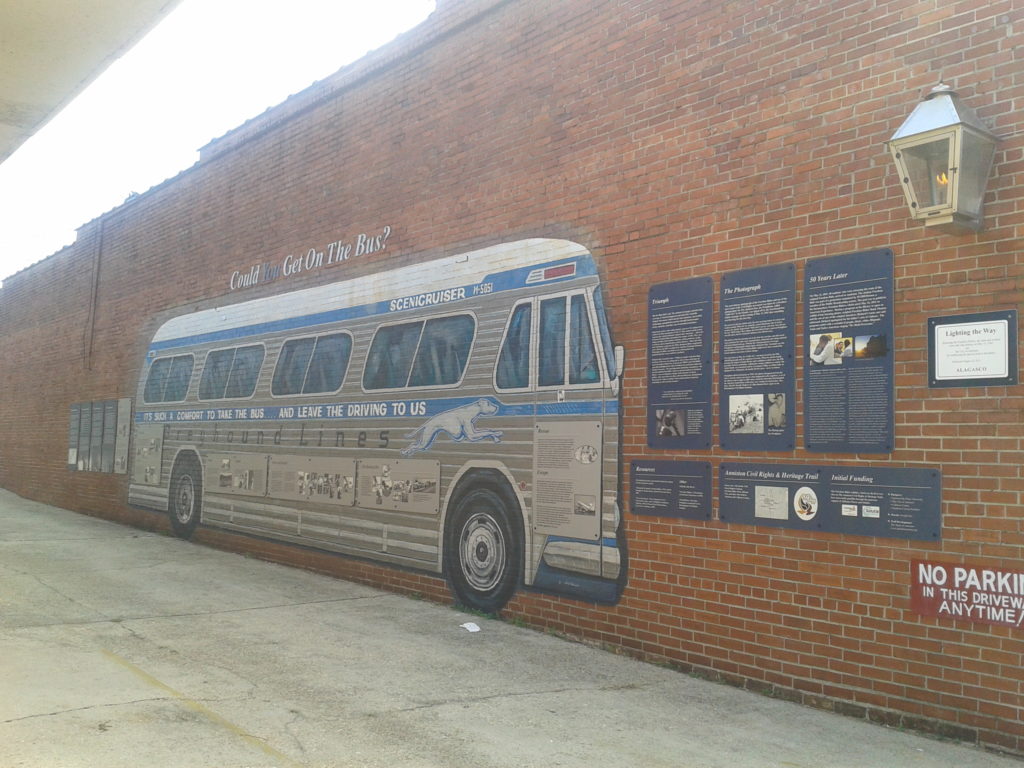 During the Civil Rights Movement, Black people and their allies from the northern and midwestern parts of the US rode Greyhound buses down to the Deep South to protest against Jim Crow, lynching, and the overall systemic distrimination against Black folks. You may know them as the "Freedom Riders." Though Selma and Montgomery are Alabama's two best-known cities related to the movement, the town of Anniston holds a different significance — it was the site of an attack on two Freedom Rider buses in 1961, which ended up stoking calls for civil rights even further.
This monument was commissioned by President Barack Obama in 2016 on the site of the attacks.
Duke Ellington statue near New York City's Central Park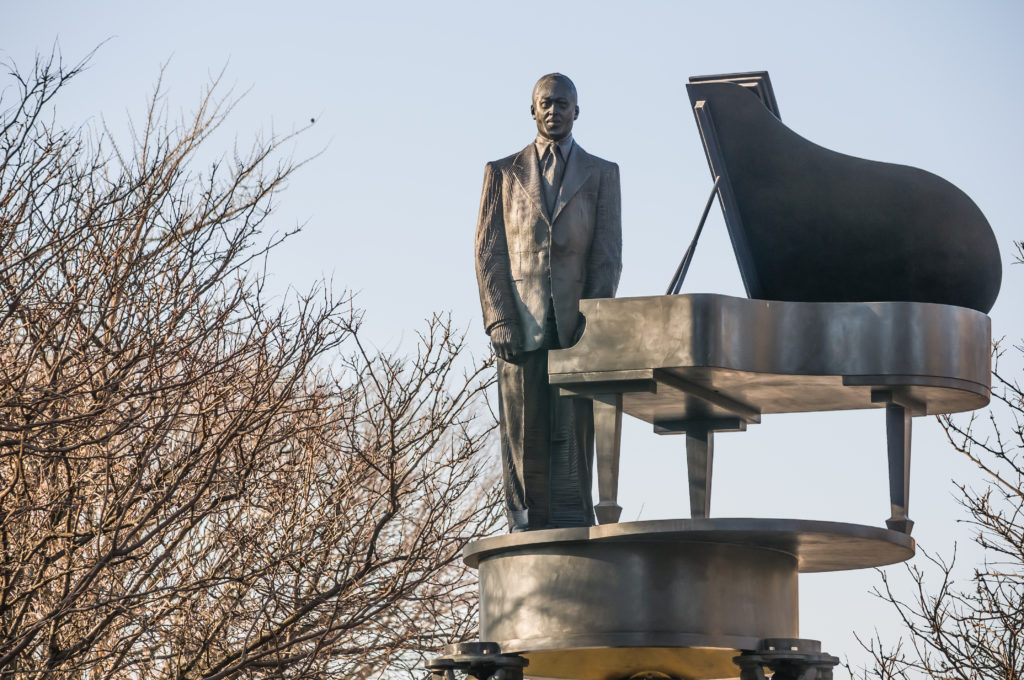 Though he was born in Washington, D.C., Edward "Duke" Kennedy Ellington called New York City home when he became one of the greatest jazz legends ever to live. Built by artist Robert Graham, the statue was dedicated in 1997 and placed in the uppermost part of Manhattan's Central Park,. Tthe site of the statue borders the southern part of Harlem — the famous historic Black neighborhood where Ellington once lived, and where much of jazz was born.
Of course, Black Americans have had an outsized influence in shaping our nation, and the number of monuments in our most cherished and public spaces should reflect that. For Black History Month, it's not only essential that we remember these heroes, but fight to preserve the legacy of other Black leaders, too.