Almost a year ago, New Orleans' food and beverage industry was shut down, much like the rest of the country. Carnival season, which starts January 6th and runs between five and eight weeks, is usually capped by the celebration most of us have heard a lot about – Mardi Gras. It is a celebration that is part of the very fiber of New Orleans. So, how will New Orleanians cope with pandemic restrictions?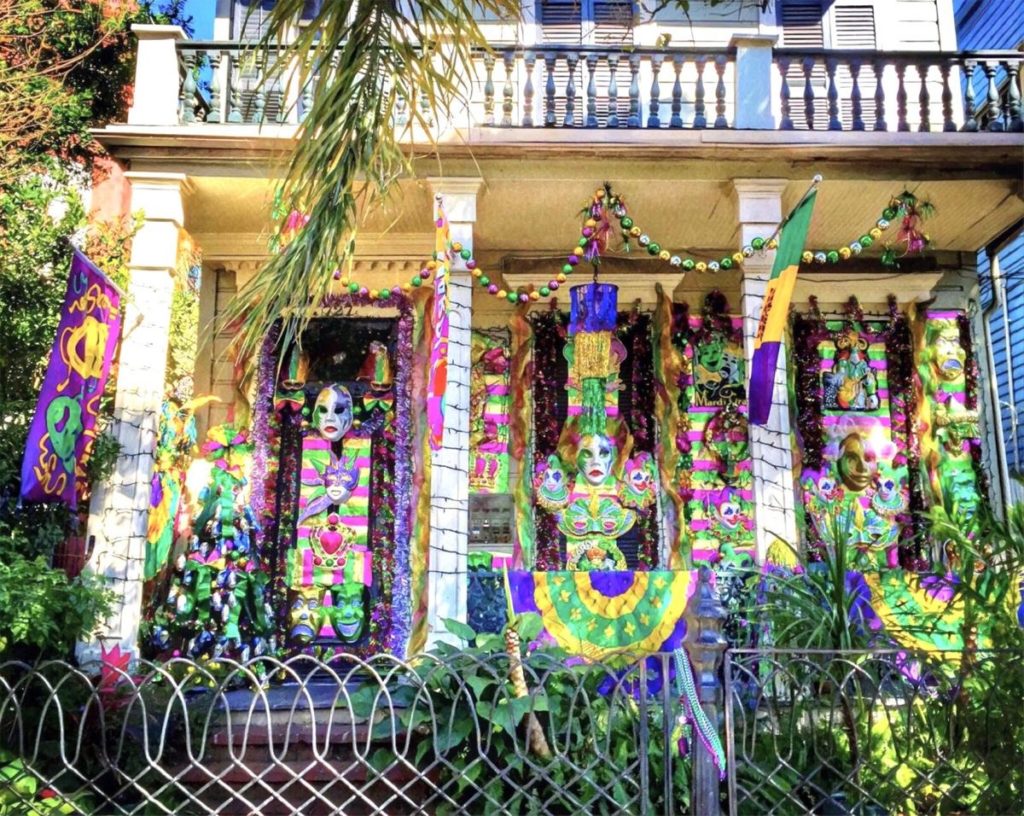 Fat Tuesday falls on February 16th this year, making it a short Carnival season—perhaps for the best. Normally, celebrations and parades would already be going on, but city officials have cancelled for this year. It will come as no surprise that locals are finding other ways to celebrate.

"Yardi Gras," as it's being called, is the response that New Orleans has come up with to keep the spirit alive. Instead of massive floats parading down the streets of the city, participants have put great detail and effort into decorating their houses and yards like floats, so you can see the grand decorations while staying safe and socially distanced.
Bakeries are also doing well with King Cakes taking on a larger role than usual. In fact, while bars and restaurants have had difficulty managing during the pandemic, bakeries in New Orleans are boasting long lines. So, even though we can't go out and enjoy the festivities at our favorite local venues, there's nothing stopping us from hitting up a park with some friends and sharing some Sazerac and King Cake!