The winter storm that hit Texas and many other southern states didn't just  affect humans–it also impacted the coastal wildlife in a major way. Thousands of sea turtles have been left stunned by the frigid cold and are now in danger. Generous volunteers have been on the scene saving thousands of turtles, some over a hundred years old, and finding creative ways to shelter them as much of the region remains without power.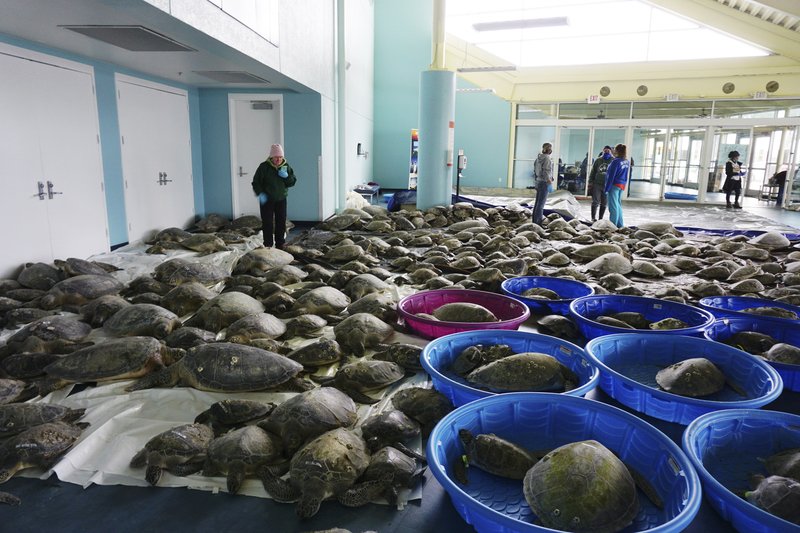 Sea Turtle Inc., a nonprofit conservation organization, has received over 4,500 turtles since Sunday. Volunteers have been able to deliver turtles using creative methods, but with another winter storm approaching officials believe it may still be days before the turtles will be ready to be released back into the ocean.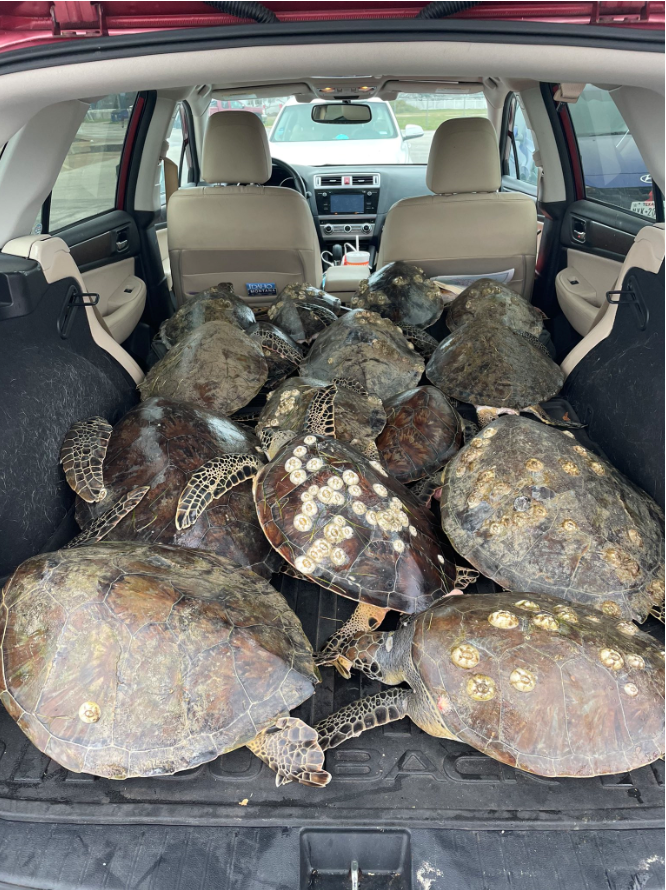 Sea Turtles are vulnerable to the extreme cold because they are unable to regulate their own body temperature. When water temperatures drop below approximately 50 degrees, sea turtles experience a sort of paralysis, which could then lead to death by injury, stranding, or drowning.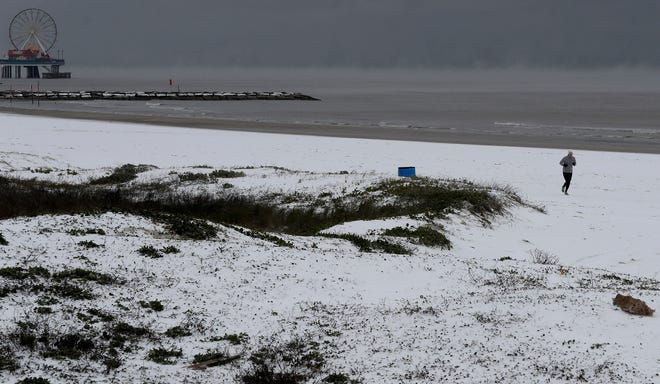 The organization normally does training in the community on how to deal with "cold-stun" season, but because of the pandemic, training was conducted virtually this year. Locals have shown their support for the efforts in several other ways, like offering their personal generators.
Tuesday night, officials from SpaceX showed up to deliver a type of commercial generator needed to host electrical services for the nonprofit's education center, residence center, clinic and hospitals.
Officials say that the release of this many turtles back into the ocean at once will be a totally unprecedented event.